Birds of North America, Vagrant Visitors, Introduced Birds and Possibilities
Enter Bird's Name in Search Box:
Hello,
I came across Site Build It approximately 10 years ago.
I am an outdoor enthusiast, as is my wife. We began photographing birds when the new age of digital cameras caught up to film cameras.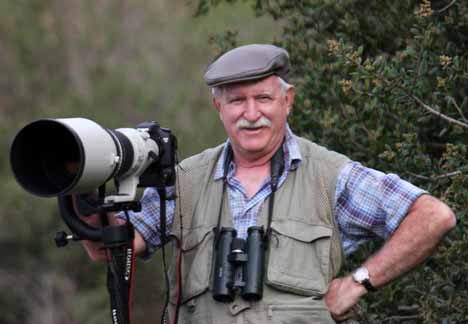 We recognized many advantages this modern age of photography had over its predecessors. After a few years of photographing, we knew there had to be more than just saving the images on hard drives. It was at this point that we started to consider building a website so that we could share our images with others who might have the same interest or need help in identifying birds.
It was my wife, Lise, who first discovered Site Build It, "https://www.sitesell.com" (home page) in the fall course calendar of Algonquin College College in Ottawa, Ontario, listing night courses. One course of particular interest was how to create your own website. Even after joining the Site Build It night course, I had no real idea of what it entailed.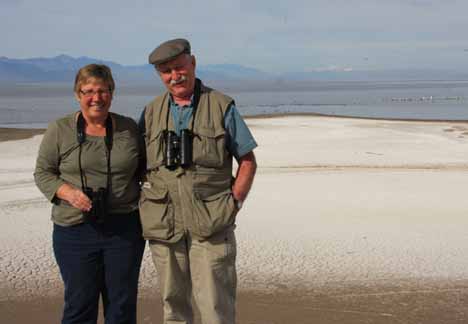 I do admit that during the first few weeks, there was a substantial learning curve to be met. SBI had a three member teaching team. All were quite helpful, all had already developed their own sites and were achieving the results they were searching for. Kirby, in particular, had a natural way of presenting the course material, allowing the students to understand and build their sites, one idea at a time. Students need instructors like Kirby to give them confidence and create enthusiasm, which leads to positive website-building experiences.
Even before I was finished my SBI evening course, Google had found my site. This was such a thrill for me! One of the tools supplied by "https:///tools.sitesell.com", came with the one-year membership and I received a count at the start of each day indicating how many visitors I had the day before. My site, "www.birds-of-north-america.net", started showing ten visitors the first few days, soon followed by twenty, sixty, one hundred, one thousand, two thousand, four thousand, six thousand and as high as eight thousand and more visitors per day during the bird migration periods.
I now have as many as 5,000 keywords, that puts Classic Collection of North American Birds (CCNAB for short), on the 1st page of Google, using targeted keywords. In building this site, I relied on the written and taught materials provided by SBI staff (which were very helpful), Site Build It chat forums and even an online SBI staffer willing to aid a Site Build It user from time to time at no extra charge.
Today, after 10 or more committed years, CCNAB is in the top 1% of all websites in the world. This was achieved by believing in SBI and not getting distracted by other competitive sites, such as the Wealthy Affiliate, who is represented with articles on the web describing SBI as too "difficult" to understand, too much info to intake and offering an easier and cheaper method of achieving a successful website. There is no easy way. Site Build It has been a very successful vehicle for CCNAB. If not for SBI, I would not have one of the top website, representing the birds of North America in the world, as well as competing against already established websites as Cornell University, Audubon Society and so many others.
I would like to point out that I am not being paid to write this review. I am doing so because of the mutual respect I have for SBI and the SBI staff. For other reviews, please go to "https://www.sitesell.com/sbi-reviews.html" to read about the success of other SBI users, users who are just as willing as myself to share their stories unlike the reviews of SBI competitors, who pay writers with the objective of turning potential members away from Site Build It.
References to Other Bird Sites:
Avibase - the world bird database
ABA - American Birding Association
AOS - The American Ornitholgy Society
ABC - American Bird Conservancy
eBird - TheCornellLab of Ornithology
NAC - National Audubon Society
Classic Collection of North American Birds

CCNAB