Birds of North America, Vagrant Visitors, Introduced Birds and Possibilities
American Three-toed Woodpecker
Pic à dos rayé
Picoides dorsalis
Enter Bird's Name in Search Box: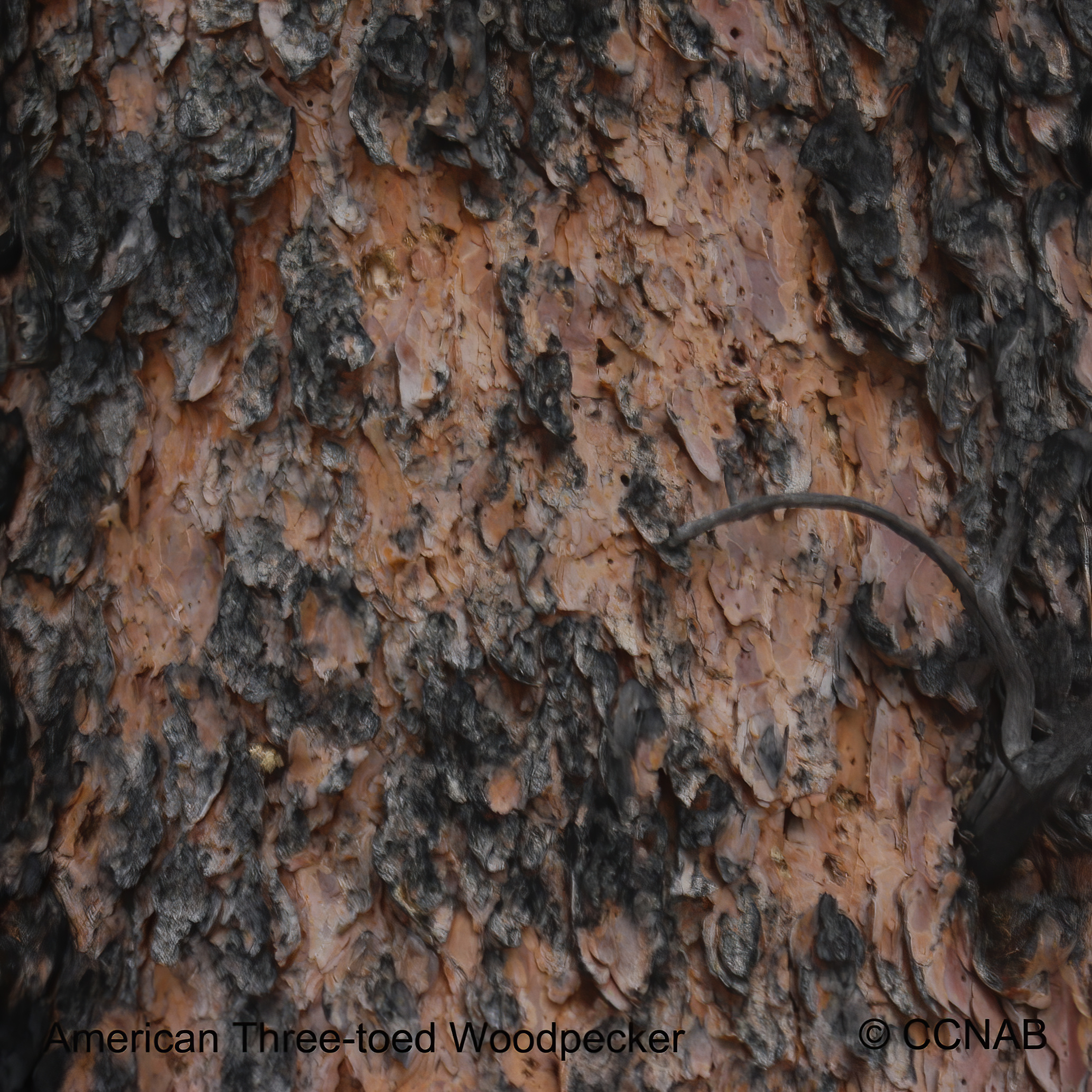 Life, Habitat & Pictures of the American Three-toed Woodpecker
| B L | W W | W | Family | Latin Name |
| --- | --- | --- | --- | --- |
| 8.75" 22.2cm | 15" 38.1cm | 2.3 oz 65.2g | Picidae | Picoides dorsalis |
Summer
Year Around
Winter

Distribution: The American Three-toed Woodpecker is one of two northern woodpeckers and the Black-backed Woodpecker is the other, that have three toes instead of the normal four toes on each foot. These woodpeckers prefer dead or burnt coniferous-type trees, where it is easier to pry the bark off instead of pecking holes into the tree. They are seen from Newfoundland and Labrador through the lower half of Quebec and throughout most of Ontario. They are also found across the northern half of the prairie provinces and into the Northwest and Yukon Territories, southern regions of Alaska, as well as throughout British Columbia and into the northwestern states.
References to Other Bird Sites:
Avibase - the world bird database
ABA - American Birding Association
AOS - The American Ornitholgy Society
ABC - American Bird Conservancy
eBird - TheCornellLab of Ornithology
NAC - National Audubon Society
Classic Collection of North American Birds

CCNAB